These heroes paid the price in their generation that we might have the Gospel. Now it is our turn to step up to the plate
Therefore, since we are surrounded by so great a cloud of witnesses [who by faith have testified to the truth of God's absolute faithfulness], stripping off every unnecessary weight and the sin which so easily and cleverly entangles us, let us run with endurance and active persistence the race that is set before us, 2 [looking away from all that will distract us and] focusing our eyes on Jesus, who is the Author and Perfecter of faith [the first incentive for our belief and the One who brings our faith to maturity], who for the joy [of accomplishing the goal] set before Him endured the cross, disregarding the shame, and sat down at the right hand of the throne of God [revealing His deity, His authority, and the completion of His work].
Hebrews 12: 1, 2
This resource seeks to provide quality documentaries on many of the heroes of faith and the  great revivals. We have included maps, photographs and interviews with key church historians such as Dr Roberts Liardon, Dr Michael Brown and Dr Barry Chant. We also have nuggets from the heroes of faith. These are short videos where we look at some nuggets from lessons the heroes of faith learned and we can learn from as well.
Could it be that today's Church needs reformation as much as the Church in Luther's day needed upheaval and change? Could it be that today's Church needs renewal and rehabilitation as much as the Church in Wesley's day needed to be totally transformed? Is this really such a revolutionary idea? Is this really such an extreme position? Is this really such a radical proposal? It is up to you to decide, and once you decide you must act. God alone knows what the implications could be if you stand up, if you hear, if you obey. The world will never be the same." Dr Michael Brown
In this resource site you will find documentaries on the heroes of faith, revivals, nuggets from the heroes of faith, biographies and more. We have interviewed key people to gain a deep insight into the heroes of revivals to help you. Our desire is that as you read and watch, you would be provoked, challenged and a passion to walk with an even deeper walk would arise in you.
Images and Quotes
generals68
2019-08-23T14:52:57+00:00
Also check out our Research Links Page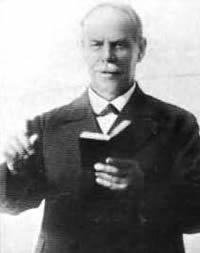 ""Beloved, if you read the Scriptures you will never find anything about the easy time. All the glories come out of hard times. And if you are really reconstructed it will be in a hard time, it won't be in a singing meeting, but at a time when you think all things are dried up, when you think there is no hope for you, and you have passed everything, then that is the time that God makes the man, when tried by fire, that God purges you, takes the dross away, and brings forth the pure gold. Only melted gold is minted. Only moistened clay receives the mold. Only softened wax receives the seal. Only broken, contrite hearts receive the mark as the Potter turns us on His wheel, shaped and burnt to take and keep the heavenly mold, the stamp of God's pure gold.""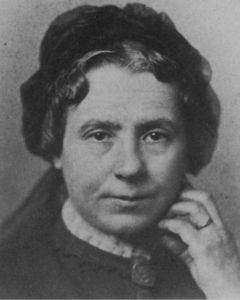 "I believe it will be found, in the great day of account, that there have been more blessed enterprises squashed, more leadings of the Holy Ghost disobeyed, more urgings of the Spirit quenched, through the influence of what are called Christian friends than all other influences put together."
Nuggets from the heroes of faith and lessons on revival